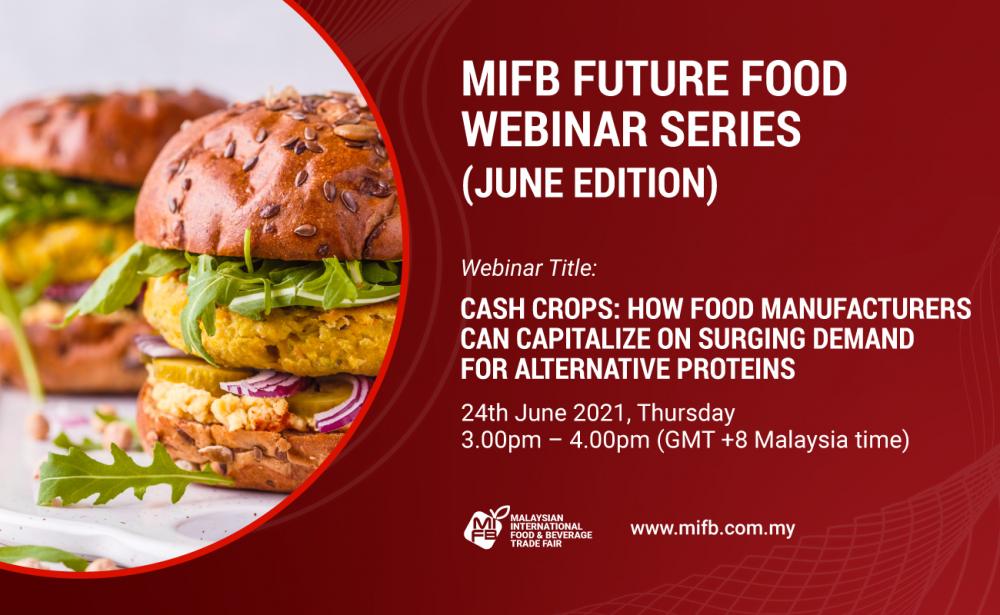 You are invited to join a webinar
Topic
Description
A record $3.1 billion was invested globally in alternative proteins in 2020, including 6x growth year-over-year in Asia Pacific. Plant-based meat is now prominently featured everywhere from global fast-food chains to high-end bistros, and projections show that demand in major markets like China and Thailand will continue to increase by 200% over the next five years.
How can established food manufacturers dive in and provide lucrative technical and market solutions to satisfy that rising
demand? Find out in this engaging session led by Mirte Gosker, acting managing director of The Good Food Institute Asia Pacific
Grab this perfect opportunity to explore more about the topic.
Save the date and sign up for our free webinar.
Time
Jun 24, 2021 03:00 PM in Kuala Lumpur
Registration link:
https://zoom.us/webinar/register/WN_9KbFKlEMSR-_C2CA_FHX7A