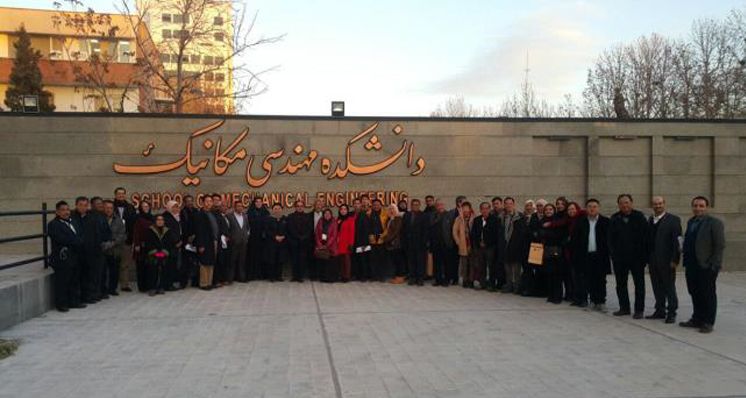 Event Details
Date: 

  – 

Cities: Tehran & Isfahan
IABC in collaboration with the University of Tehran and METACO International Group (the official partner of IRAN-ASEAN Business Council in Iran) is organizing a group of Malaysian companies together with Malaysian International Chamber of Commerce & Industry (MICCI). Companies who are desirous of investing and expanding their bilateral relations with Iran. This trade delegation is in follow up with the University of Tehran's delegation on July 26th in collaboration with Malaysian Investment Development Authority (MIDA). The duration of visit will be from December 15th to 23rd which coincides with the ELECOMP exhibition, one of the largest commercial events in Iran's market of Electronics and Computer products and services.

Trip Highlights:
ELECOMP Exhibition at Tehran International Exhibition Center
Signing MoU between MICCI and Corporate Computer System Organization of Iran
Signing MoU between MICCI and Science &  Technology Parks Network of the Muslim world
The second international forum on investment opportunities in Iran post-sanctions
Business opportunities forum of Iran-Malaysia in Iran Chamber of Commerce Industry, Mines & Agriculture
Signing MoU between IABC and Faculty of Entrepreneurship of University of Tehran
Signing MoU between Iran Chamber of Commerce and MICCI
International Exhibition of Industry at Isfahan International Convention Center
Some 60 businessmen from 40 Malaysian companies active in the areas of oil, gas, petrochemicals, food, agriculture, information technology, construction, investment and finance, in addition to small and medium enterprises (SMEs) accompanied Datuk Wira Jalilah baba Chairman of IABC and President of MICCI in the delegation.