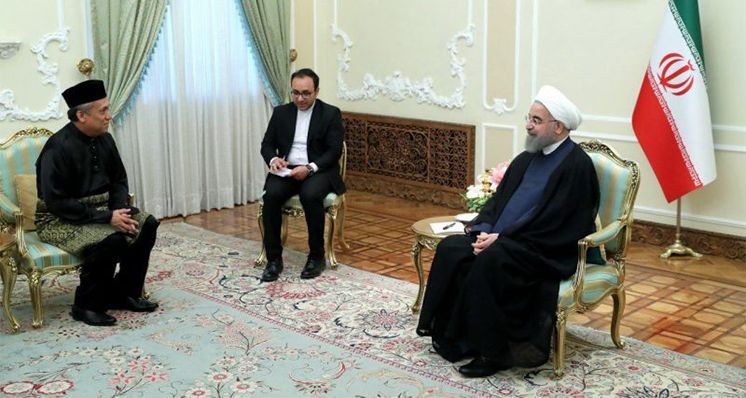 TEHRAN (Tasnim) – Iranian President Hassan Rouhani reiterated the country's willingness to promote relations with Malaysia in all areas and said closer ties between the two countries would be in favor of both nations and the region.
Speaking at a meeting with Malaysia's new ambassador to Iran on Tuesday, Rouhani described his visit to the Southeast Asian country last year as positive and stressed the need for implementing the agreements reached between Tehran and Kuala Lumpur.
The Islamic Republic attaches great significance to Malaysia, he said, adding that bilateral relations between the two countries in diverse spheres, including politics, economy, education and tourism have been constantly growing. The Iranian president further emphasized that the expansion of relations would be in favor of both nations and the region.
The Malaysian ambassador H.E. Dato' Rustam Yahaya, for his part, underlined that his country is willing to deepen ties with Iran in all areas, economy in particular. He added that in line with the policy, Malaysia aims to double the value of bilateral trade with the Islamic Republic.
During the meeting, the Malaysian envoy also submitted his credentials to the Iranian president.
Rouhani, who visited Malaysia during a tour of Southeast Asia in October last year, said at the time that Tehran and Kuala Lumpur are resolved to restore their bilateral relations to pre-sanctions levels and then promptly double it.